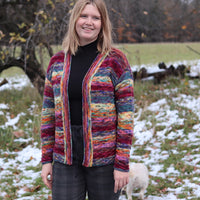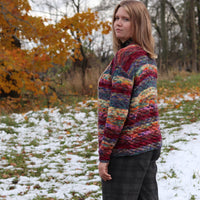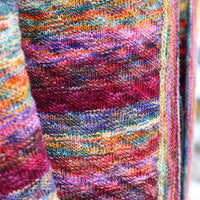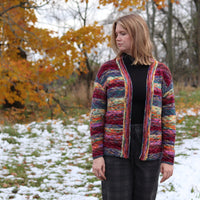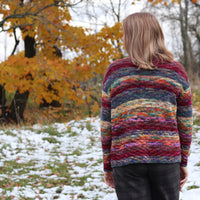 Charleston Sunset Sweater - download
Description
Charleston Sunset Sweater 
by Brigitte Reydams
Perfect everyday cardigan for your wardrobe. Knit in sequence stitches of knit and purl, creating a slimming effect V in the front and back of sweater. Colour changes giving a watercolour effect sunset.
Work your colour selection ~ Helpful Tip
Make sure you have a spark (yellow, orange, pink, light blue, light) colour and a horizon ( darker, black, brown, green, navy)colour.
KPPPM -1, (1, 2, 3) skeins 50g/ 176yds/ 160m
Size: chest 36", 42", 46", 52", Length: 24"